Mold Nature's Decomposer Present Indoors & Outdoors
Mold is one of the commonly faced problem by homeowners. It can grow on anything and anywhere as soon as it gets an exposure to moisture. This fungus can spread all over your property in as little as 48 to 72 hours, and can also become a threat to your health. It can provoke allergies and even cause asthma attacks.  
In case of mold problem, you have to hire a mold removal company as early as possible to avoid further damage. Noah's Floods & Restoration's inspector will assess your property and if mold is found, our team is well trained, experienced and equipped to handle the situation professionally and reducing the loss.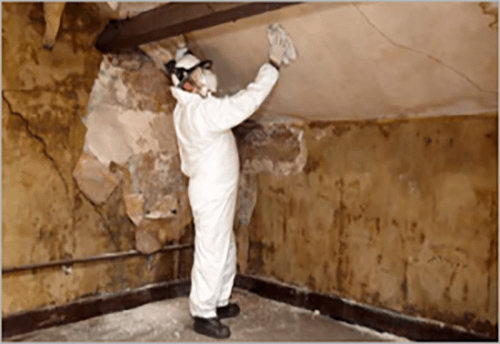 Microscopic mold spores are found everywhere, whether outdoors or indoors, which makes it impossible to remove mold completely from your property. Some companies advertise "mold removal" and make fallacy claims to remove all mold. Consider the following mold facts:
Leading Causes of Mold Damage
Why Choose Noahs Floods Restoration Services?

We're Faster to The Disaster
We have a quick response to your call and take 60-90 minutes to arrive at the destination. We are trained for immediate action and get to work as soon as we arrive to ensure your safety while we assess the damage and begin restoration. 

We're Highly Trained Mold Damage Specialists
All minute details are covered to ensure the restoration of your property's solid structure. Your consultation is taken at every step of the way i.e. Cost estimates, Demolition, Material selection, Structure installation (windows, plumbing, electrical)

We Use Advanced Equipment and Techniques
We are experienced in handling tight deadlines and delivering high standards. We show our professionalism by getting things done on time and fulfilling all quality standards. With Noah's Floods Restoration you won't sacrifice quality for speed. 
The Best Restoration Service's in the Rocky Mountains
Where Mold Occurs Frequently
We serve communities across
the Rockies, including: